Top Windows Software in 2014 - Editors' Picks
With the year 2014 almost behind us, let's have a look at some of the best software titles for Windows that caught our eyes during this year. By no means this list is complete, so feel free to leave a comment if we left out your favorite software, or if you have a category suggestion for us.
Without further ado, here are the best of the best, in the following categories:
---
Ad Blockers/No Tracking - top⇑
We've noticed a strong trend in 2014 towards increased privacy, and ad blocking extensions/addons were here to help. Generally, we recommend using these scripts against excessive ad-filled websites. Do not leave them ON by default as this will just hurt the majority of websites who rely on advertisements to survive.
AdBlock Plus is a powerful browser add-on that gives you more control over your Internet browsing by letting you configure a variety of options to block advertisements and unwanted websites from appearing. Read Download3k's full review of Adblock Plus for Firefox.
NoScript is a great way to protect your browsing experience by only allowing JavaScript, Java, Flash, as well as other plugins to only be ran when visiting trusted websites. It makes for excellent use for websites that have an overabundance of advertising as well. Read Download3k's full review of NoScript.
Disconnect (free, paid, Firefox, Chrome, Opera, Safari)
Disconnect add-on is a must-have these days. Easy to use, non-intrusive and lightweight, it respects your privacy, does not compromise your security and lets you browse faster, safer and be more productive. Read Download3k's full review of Disconnect.
Additional options if you are using Chrome are ScriptSafe (free) and ScriptBlock (free). For Safari, JavaScript Blocker (free) does a very good job.
•
•
•
Antivirus - top⇑
The antivirus category needs no introduction, so here are our top choices in terms of PC security.
This is an award winning program that's highly touted by the Internet security community, and you get to take advantage of the protection it offers free of charge. Read Download3k's full review of Bitdefender Antivirus Free. Bonus: Interview with Bitdefender's Senior e-Threat Analyst Bogdan Botezatu.
It functions and feels like a paid commercial antivirus and has advanced features that some of its paid competitors do not have. Read Download3k's full review of Avast Free. Bonus: Interview with Avast's COO Ondřej Vlček.
Also on this list are Kaspersky (trial, review), AVG (free, trial, review), Avira (free, trial, review), and ESET NOD32 (trial, review).
•
•
•
Anti-Malware - top⇑
When your regular antivirus needs a boost, you should consider one of these products. Even if your AV is running fine, it's still a good idea to prevent unwanted malware from entering your system by having one (or more) of these software installed.
Spybot (free, paid)
Free, easy to use even for beginners, this smart application offers spyware protection and some basic PC maintenance, like cleaning temporary files and immunization, scanning, shredding or killing files and folders. Although it is not a full replacement for an anti-virus program, it is an excellent complimentary means of PC security. Read Download3k's full review of Spybot 2.
Once infected by a Trojan, you will need to take steps to remove it as quickly as possible. Standard virus detection software does not always manage to stop infection by a worm or Trojan. That is why a Trojan Remover is an essential piece of software to have. Read Download3k's full review of Trojan Remover.
Ending our choices for this category are Malwarebytes Anti-Malware (free), Malwarebytes Anti-Exploit (free), and Norton Power Eraser (free).
•
•
•
Archiving - top⇑
Gone are the days when WinZip and WinRAR were the leaders in this category. For a fast and reliable compression, we recommend the following utilities:
There are a lot of better tools out there with more functionality and features than WinZIP. One of the best file compression utilities is 7-Zip. It can extract from lots of archive formats and you can also create TAR and GZ archives with it. Read Download3k's full review of 7-Zip.
IZArc is a freeware application designed to manage your compressed files easily and fast. It supports many archive file formats including 7-ZIP, ACE, B64, CAB, ISO, JAR, ZIP, RAR, TGZ and many more. Read Download3k's full review of IZArc.
FreeArc is a free archive manager for Windows. With this you can use one of 11 different archiving methods such as ZIP, 7-ZIP, UNRAR and more. Encryption of archive files is possible for compatible archive types using modern encryption methods like AES, Twofish, Serpent and Blowfish. Read Download3k's quick review of FreeArc.
•
•
•
Backup & Restore - top⇑
Macrium Reflect (free, paid)
Since the program works silently on creating backup copies on almost any physical medium or on the network of choice, the data is never at risk. Read Download3k's full review of Macrium Reflect Standard.
True Image by Acronis exists to ensure that your important data such as images, music, documents and applications will be well protected and easily recovered in the event of a disaster. Read Download3k's full review of Acronis True Image.
•
•
•
Browsers - top⇑
Another important part of your security is the browser you use. Our top choices are Firefox and Chrome but keep in mind that your browser is as safe as the extensions/addons you use.
A highly rewarded and appreciated web browser, Mozilla Firefox is one of the most popular web browser on the market thanks to its comprehensive but easy to use interface, the multitude of customizable options and a large number of features included. Read Download3k's full review of Firefox.
Google Chrome is the web browser that revolutionized the web browser market with his minimalist design, clean interface and not long after his release it got into top 3 most used browsers. Read Download3k's full review of Chrome.
Maxthon Cloud Browser (free), Opera (free) are good alternatives. For the privacy concerned folks, here's Aviator (free), an ad-free browser.
•
•
•
Calendars / PIMS - top⇑
Evernote software utility you will be able to organize, track and manage your important notes in an easy and quick fashion. With a sleek design and loads of options, this free application available for Macs, PCs, iPhones and iPods, allows you to take notes, take voice notes, organize them, save text, make snapshots, save photos and so on. Read Download3k's full review of Evernote.
OneNote will come as a pleasant surprise for someone who expected something like sticky notes for the desktop. It is a powerful, easy to use notebook manager ample for anyone who likes to take notes on the go in a convenient, well-organized manner. Read Download3k's full review of OneNote.
EfficientPIM (free, portable, paid) and Rainlendar (free) are worth checking out as well.
•
•
•
Cloud Storage - top⇑
The cloud storage segment has really taken off in 2014, with the free plans being increased regularly across the last 12 months. The top 3 players right now are:
Google Drive, a powerful synchronization tool for your files and folders by Internet giant Google, is a rival to Dropbox and SkyDrive. It is an easy to use tool for those who work a lot with Google Drive online and also have duplicates of files on their PCs. Read Download3k's full review of Google Drive.
OneDrive (free, paid plans)
Microsoft OneDrive is an easy, quick and reliable solution to sync your files with your cloud storage and have access to it from wherever you have Internet connection and a device with SkyDrive installed, be it a PC, tablet, cell phone or Mac. Read Download3k's full review of OneDrive (SkyDrive).
Dropbox (free, paid plans)
Being an online storage service, security is imperative and you should be happy to discover that Dropbox doesn't disappoint in this regard, as it offers SSL and AES-256 encryption. Read Download3k's full review of Dropbox.
•
•
•
Communication - top⇑
Its easy-to-use interface and additional features such as instant messaging, file transfer, conference calling and the P2P (peer-to-peer) technology are some of the things that makes Skype so great. Read Download3k's full review of Skype. Bonus: Microsoft Brings Skype to Your Browser and How to remove Skype ads.
OoVoo is a free venue through which you can effectively organize and communicate with all of your contacts through an array of methods, including video chat, group video calls, social networking, and even VoIP phone calls! Read Download3k's full review of ooVoo.
Closing this list is Viber (free), initially launched on mobile (now with video too) but now with wider platform support including desktop, plus Trillian (free) and Pidgin (free) for old-school users.
•
•
•
Desktops - top⇑
While Windows 10 is coming with multiple desktops of its own, third party alternatives have the advantage of a long history of updates under their belt, not to mention the fact that they work with previous versions of Windows too.
DisplayFusion Pro is a powerful multi-monitor manager that helps you configure your monitors and customize them for a more enjoyable experience. Read Download3k's full review of DisplayFusion Pro.
If you own a larger monitor and you still feel that the size of the display is not enough, then Dexpot is the right tool to help you take full advantage of your screen. Read Download3k's full review of Dexpot.
Completing this list are Fences and nSpaces.
•
•
•
Disk info - top⇑
Scan hard drives to determine how much file space is available. See pie charts and detailed information of what files and folders are taking up the most space. Read Download3k's quick review of TreeSize Free.
WinDirStat is a free utility that helps you to understand where your files are stored and, possibly, why you have so little hard drive space left free. Read Download3k's quick review of WinDirStat.
•
•
•
Drivers - top⇑
When talking about third party software that can update drivers on your PC, the topic gets controversial to say the least. If you're not into manual checking multiple manufacturers' driver pages, than we narrowed down your choices to these products.
SlimDrivers is the first utility for checking PC drivers that runs from the cloud. The online app will perform a full scan of a computer system (with the user's permission, of course) to look for outdated software drivers. Read Download3k's full review of SlimDrivers.
The free version provides complete functionality for updating drivers, with the professional version lending a few additional features to enhance the smoothness with which your drivers are updated. Read Download3k's full review of Driver Booster.
•
•
•
E-book Readers & Managers - top⇑
Books have gone digital in the last few years and even more so in 2014. With many ebook file formats available and with your ebook collection increasing by the year, an ebook manager is indispensable. The undefeated champion in this section is:
The management of your books is a mess. It doesn't exist, to be more precise. You need Calibre; a tool that incorporates all the elements you need to organize and manage an e-book collection. Read Download3k's full review of Calibre.
If you're into comic books, ComicRack (free) and YACReader (free) should be your top 2 choices.
•
•
•
Email Clients - top⇑
If you're willing to look beyond Microsoft's Outlook, here are two awesome email clients that you should try now.
Mailbird can be trained to perform professionally or provide a personalized and simplified inbox experience, all depending on how the user wants to customize its versatile interface. Read Download3k's full review of Mailbird.
Long time Thunderbird users will appreciate the latest version, whilst newcomers will wonder why they have been in the dark for so long not knowing about an excellent e-mail client. Read Download3k's full review of Thunderbird.
•
•
•
Image Editors - top⇑
Essentially, this is a program very similar to that of MS Paint, but with a few addition features and tweaked settings. Read Download3k's quick review of Paint.NET.
Comprehensive, powerful, professional and totally free, Gimp has all the chances of becoming your next favorite image editor. Read Download3k's full review of Gimp.
In terms of online image editors, our top choices are underlined in this article: Top 8 Free Online Image Editors.
•
•
•
Image Viewers - top⇑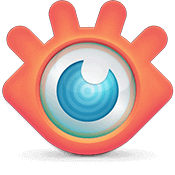 XnViewMP, an enhanced version of XnView, is one of the most comprehensive graphics organizers/viewers/converters available - and that didn't happen by accident. Read Download3k's full review of XnViewMP.
IrfanView is a simple, light and free image viewer application whose functionality can be greatly extended by plugins. Read Download3k's full review of IrfanView.
•
•
•
Launchers - top⇑
Microsoft has been playing hide and seek with the Start menu in the latest editions of Windows, either completely removing it in Windows 8/8.1 or adding it back in Windows 10. If you rely on the Start menu to launch your favorite programs, know that there are good alternatives with enhanced functionality.
Launchy is a very easy-to-use application launcher capable of searching your entire system for files, folders, and programs with only few keystrokes. Read Download3k's full review of Launchy.
Find and Run Robot is a search utility that makes it faster to pull up an application from the many that have been installed already. Read Download3k's full review of Find and Run Robot.
•
•
•
Media Players - top⇑
VLC (free)
What makes VLC so popular is its ability to run virtually all video formats. Many users of this media player love the fact that they do not have to download codecs in order to run any media. Read Download3k's full review of VLC.
GOM (free)
GOM Player is one of the very few media players that are free and yet packs serious functionality. It has the capability to become anyone's default media player. Read Download3k's full review of GOM.
Also entirely worthy of making this short list are MPC-HC (free), PotPlayer (free), foobar2000 (free), iTunes (free). And don't forget that Winamp is not dead yet and should be making a comeback in 2015.
•
•
•
Office Suites - top⇑
Although Microsoft's Office is becoming quite popular lately across mobile platforms, for Windows, free, powerful alternatives exist.
LibreOffice is a very robust data processing/document production suite consisting of six applications in a centralized interface designed to meet all of your document management and creation needs. Read Download3k's full review of LibreOffice.
A free and open source productivity suite that contains software to rival Microsoft Office. Read Download3k's full review of OpenOffice.
Third on this list is WPS Office (free) which packs all the office tools you'll need.
•
•
•
Password Managers - top⇑
No surprises here as the top 2 contenders, which recently got auto password changing abilities, are:
Think how much better your digi-life would be if you had all your passwords stored in a secure place and entered automatically for you whenever you needed them. Read Download3k's full review of Dashlane.
LastPass Password Manager is one of the most renowned password management software available. Read Download3k's full review of LastPass.
•
•
•
The top PDF Readers are Adobe Reader (free), Foxit Reader (free), and Nitro Reader (free).
For PDF editing, our picks are Foxit PhantomPDF Standard (trial) and Nitro Pro (trial).
•
•
•
Presentation (Web) - top⇑
In this round-up of Windows only software titles, we decided to go with web apps for the Presentation category, since they are so easy to work with. Our top picks are Google Drive Slides (free), Prezi (freemium), Haiku Deck (free), and the recently launched Sway (free, review) from Microsoft.
For creating presentations on desktop, our Office Suites picks apply here as well.
•
•
•
Recovering Data - top⇑
Recuva is a file recovery utility that is capable of recovering files that have been deleted from the Windows operating system, recycle bin, USB drive, MP3 player, or even a digital camera storage card. Read Download3k's full review of Recuva.
Wise Data Recovery is a file recovery utility that can work with hard drives, storage media, iPods, USB flash drives and digital cameras. Read Download3k's quick review of Wise Data Recovery.
Also very good choices are Puran File Recovery (free), Glary Undelete (free), and EaseUS Data Recovery Wizard (free, paid).
•
•
•
Remote Control - top⇑
TeamViewer is an excellent cross-platform with very good screen-sharing and file transferring capabilities. Read Download3k's full review of TeamViewer.
This program allows trusted individuals to quickly access any PC that is set up with Ammyy Admin, this means you'll never have to worry about firewalls or NAT causing a problem. Read Download3k's quick review of Ammyy Admin.
Last but not least, UltraVNC (free).
•
•
•
System Cleaners - top⇑
A wealth of tools is provided by this system optimization tool, all nicely embedded into one convenient package. Read Download3k's full review of CCleaner.
Advanced SystemCare (free, paid)
Advanced System Care Ultimate is undoubtedly a marketed product with an excellent support team and a comprehensive suite of smart tools to protect, monitor and optimize your Windows PC. Read Download3k's full review of Advanced SystemCare Ultimate.
•
•
•
System info - top⇑
Speccy is a brilliant software for all your system information needs. It supports pretty much every hardware out there and, with regular updates, new hardware support is added frequently. Read Download3k's full review of Speccy.
HWMonitor is an advanced hardware monitoring application that reads and displays the attributes of all of your computer's built-in sensors, including those that detect fan speeds, temperatures, voltages, and memory usage. Read Download3k's full review of HWMonitor.
More top choices: System Information Viewer (free), CPU-Z (free), SpeedFan (free).
•
•
•
Search - top⇑
Everything is an awesome little system tray application that is capable of finding any file or folder name once its name is entered. Read Download3k's quick review of Everything.
Do you ever get annoyed by how long it takes Windows to find the files or folders you want whenever you make a search? Locate32 will help you speed up the files & folders search considerably. Read Download3k's quick review of Locate32.
•
•
•
Screen Capturing - top⇑
SnagIt – images, color values, video games or video clips can be captured with relative ease using it. What makes it the best though? It boasts very good editing capabilities and help support options. Read Download3k's full review of Snagit.
Camtasia Studio is the ultimate screencasting software product that you can successfully use in order to record, edit and share your files across a multitude of formats suited for the web, mobile phones and more. Read Download3k's full review of Camtasia Studio.
Bandicam (trial) is a great game recording, desktop screen capture, and video capture program that's also very popular amongst our users. FRAPS (demo) does benchmarking, scren capturing and real time video capturing. Greenshot (free) handles screen capturing perfectly.
•
•
•
Text Editors - top⇑
Notepad++ is a text editor that is both extremely powerful and versatile. Overall, a must have application whose features surpass almost any other Windows editor. Read Download3k's full review of Notepad++.
It's the ideal source editing tool for expert users. We also use it on a daily basis for all our programming and design needs at download3k.com. Read Download3k's full review of EditPlus.
•
•
•
Uninstallers - top⇑
Revo Uninstaller is a total package that can aid you in keeping your PC free from unwanted programs, processes and last but not the least help you in enhance your PC performance. Read Download3k's full review of Revo Uninstaller.
Yes, this system cleaner comes with a "Remove installed programs" feature as well, even in its free version.
Wise Program Uninstaller (free) comes with a portable edition too and makes for an excellent software remover.
•
•
•
Virtualization - top⇑
If you're not a fan of the Hyper-V virtualization technology included in Windows 8 or 10, these are our top picks for 2014:
This robust utility gives you the ability to load multiple operating systems within a single host OS, making it useful for running software that is incompatible with your existing PC environment, protecting your hard drive from viruses by isolating activity on a virtual drive, or testing new operating systems before choosing to install them on a partition. Read Download3k's full review of VirtualBox.
VMware has been making life much easier for software testers, developers, and just about anyone who wants to be able to play around in another operating system without making changes to their own system. Read Download3k's full review of VMWare Player.
•
•
•
Our top choices in this vital security/privacy category are Hotspot Shield (free), OpenVPN (free), and Cyberghost (freemium).
•
•
•
This completes our list of best software for Windows in 2014. Let us know what we missed in the comments below.
Stay Connected
Follow us to get the latest tech tutorials, news, and giveaways as soon as we post them.
Have a Tech Question or News Tip?